Be sure to like us on Facebook for up to the minute information on classes, private training,
workshops, seminars and great informational articles!
March 27, 2020 Update on Operations regarding COVID19:
The Mayor has issued an update to the Emergency Hunker Down Order extending it through April 14, 2020. Alaska Dog Sports training facilities are closed to the public but we are still open and monitoring email, phones, etc.
We are equipped to provide private training services over the phone, FaceTime or Zoom. Please use this link: private training application to download a private training application and submit it to us at adminstaff@akdogsports.com. We will contact you to set up a day & time. We are working on how best to serve you via distance learning (online pre-recorded and/or live classes).Current Classes:
Initially we were hoping to just skip our current classes by two weeks but with the extended Hunker Down order, we are now brainstorming ways we can get you assistance to finish out your classes online.
Upcoming Classes:
If you are registered in a class that has not yet started, the start date of your class will likely get pushed back to start once we have a bit more freedom to gather, albeit at 6+' distances! We are not yet opening classes that were scheduled but had no registrations ... these will remain closed until we are able to further assess schedules. We are not currently adding any new classes until we are able to further assess schedules.
Dog Food and Pet Products:
The Emergency Order does allow us to provide pet food and pet supplies. We will not be allowing in person browsing/shopping, but orders can be emailed (or called) in to us. We will prepare your order and invoice you by email. Orders must be made and paid for in advance of the pickup date. Pickup will be made available on the following days/times:
Saturday, March 28th 11:00 a.m. - 1:00 p.m.
Saturday, April 4th 11:00 a.m. - 1:00 p.m.
We remain committed to helping the dogs of Anchorage and their owners!
We wish all our customers (two-legged and four-legged) good health.
Be well,
Anneliese Tschannen, Owner
Alaska Dog Sports
More information:
Fortunately the nature of our classes, being limited in size, allows for the currently recommended guidelines of limiting groups to 10 or less. In addition, we have further reduced our standard class size from 8 to 6 allowing for even more distance between students. We have instituted even more stringent cleaning guidelines using the recommended disinfecting of commonly touched surfaces (door handles, sink basins and faucets, etc.) to multiple times per day. We are limiting the touching of equipment to staff only and staff will no longer be handling student dogs (and therefore leashes) to demonstrate exercises. We are looking at ways to digitize and reduce paper transmission.
We are increasing our small group classes and private trainings and will soon (weather permitting) begin our outdoor classes. We also offer private rental of our training facility.
We are discussing ways to bring you more training instruction through videos and other electronic means.
Staff will not be at work if they are sick or have a household member that is sick, so please bear with us if we do have to cancel or skip a week of instruction to accommodate scheduling issues. We are limiting some of our upcoming scheduling so we can make use of extra weeks in the event we do have to cancel a week of instruction. We will periodically open new classes to registrations based on demand.
Here is how you can help:
We suggest limiting the amount of family/friend observers you are considering bringing since our seating area is a bit limited.
Wash your hands before and after class (as well as regularly throughout the day).
Stay home if you are sick or someone in your household is sick. We can email you class homework for any class you miss.
If you have traveled out of state, we ask that you refrain from coming to class for two weeks.
If you are, or care for, an at-risk individual we encourage you to strongly consider waiting until it is a safer, or perhaps consider one of our outdoor classes we will be offering soon.
Please review our refund policy on our FAQ page before you register for a class.
Here is up to date (as of 03/19/2020) information on the Coronavirus and dogs from the AKC Canine Health Foundation: http://www.akcchf.org/educational-resources/library/articles/AKC-CHF-Coronavirus-Information-for-Dog-Owners-Print-FINAL.pdf
We wish you and your family (two legged and four legged) good health.
Sincerely,
Anneliese Tschannen, Owner
Alaska Dog Sports
Welcome to Alaska Dog Sports!
Alaska Dog Sports is a dog training facility that specializes in working with dogs and their people to build better communication and working partnerships. Established in 1998, we've built a strong reputation for providing positive, motivational training for canines and their companions. We focus on the relationship and helping your dog get it 'right'. Our positive and practical lesson plans are designed to take you through the process step by step. Whether you want a better behaved companion or get the bug to go on and learn about competition sports like Agility, Obedience, Rally or Nose Work we're here to help. The instructors here were hand chosen for their skill and abilities with humans and dogs. We're very proud of our 20+ year program and commitment to helping people learn to communicate better with their canine companions.


PLEASE REVIEW OUR FAQ AND LOCATION & HOURS PAGES CAREFULLY!

Our open hours for walk in customers needing assistance in registering
for classes or purchasing from our retail store at our Airport Business Park location are:

Saturday 10:00 a.m. to 3:00 p.m.,
Monday through Thursday 5:30-8:00 p.m.Alaska Dog Sports holiday closures:
New Year's Eve
New Year's Day
Easter
Memorial Day weekend (Saturday through Monday)
4th of July (Friday through Monday if July 4th falls on any of those days of the week)
Labor Day weekend (Saturday through Monday)
Thanksgiving Day
Christmas Eve
Christmas Day
Mission, Philosophy and Guiding Principles

Our Mission
: To better the lives of canines and their companions through relationship-based training.
Our Philosophy
: At Alaska Dog Sports, we believe every canine should enjoy a healthy, happy relationship with their human companion. Dog training is about developing a relationship between dog and handler, and learning to successfully communicate, despite the differences in styles between humans and dogs. We believe that training can and should be fun and rewarding for both the dog and its handler.
Our Guiding Principles
:
No discrimination based on breed type.
There are no 'bad' dogs. Some dogs may not fit every class situation; therefore, we will strive to find the best fit for each dog to address its own unique training needs.
Every dog is an individual. Each dog has its own unique personality and characteristics based on breed type, background, environment, and support systems. Dogs respond differently to various training methods. There is no 'one size fits all' training.
The best relationships are built on communication, trust and respect.
Dogs thrive when provided consistent structure, guidance and leadership. Leadership is NOT synonymous with dominance, force or fear. Leadership is "having the ability to lead" or "the act of leading, guiding, directing."
Training success is directly proportionate to the handler's ability to understand dog behavior, set realistic goals, apply consistent training over sustained periods of time, and the level of communication achieved between dog and handler.
A note about dog to dog socialization at Alaska Dog Sports:
We routinely receive feedback that we do not offer enough (or any) playtime for dogs. Alaska Dog Sports is a relationship-based training facility, meaning we work to help further the owner-dog relationship, the owner-training-dog and dog-response-to-owner relationship, and above all else we strive to ensure a
positive
environment for both dog and owner. With one instructor having up to 8 dogs in class, and with the limit of one hour, it is very difficult for one instructor to ensure
positive
interactions between 8 dogs while also teaching owners how to ensure
positive
social interactions. I have seen puppies that are too forward and over excited pounce on other puppies that are introverted and unsure and leave a negative lasting impact. I counsel staff that we should reach for
safety and positive social interactions
above all else. Our most popular classes are our Puppy Basic Skills 2-6 Months class and Reactive Rover class ... this tells me that dogs are learning the only way other dogs (and people) listen is when the social cues are given in such a strong way (lunge, growl, bark, snarl, snap and bite) as there to be no mistaking of their meaning and intent. With the advent of dog day cares, there are plaes for dog-to-dog socialization that are safer and more controlled than the average dog park. Please ensure your puppies (and adult dogs!) are set up for success by ensuring appropriate play opportunities.
Anneliese Tschannen, Owner
Alaska Dog Sports
If you have questions about our classes, schedule or training program please review our website and be sure to visit our FAQ page!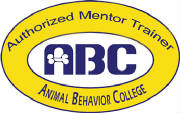 Alaska Dog Sports is an approved mentor training facility for the Animal Behavior College.
---
The owner, and many of the instructors, are members of the Association of Professional Dog Trainers.