Be sure to like us on Facebook for up to the minute information on classes, private training,
workshops, seminars and great informational articles!
April 28, 2020 Update on Operations regarding COVID19:
Alaska Dog Sports training facilities are reopening in May!
Temporary new guidelines include:
Administrative and store hours are limited for the time being. We suggest customers not currently enrolled in a class limit their store purchases to Saturdays between 10:00 a.m. and 3:00 p.m.
Sickness: Employees, volunteers and customers may not enter the premises within 72 hours of exhibiting a fever or are otherwise sick or if any of their household members are sick.

Travelers: Travelers coming in from outside of Alaska are to refrain from coming to class for 2 weeks
Vulnerable Populations: are strongly advised to remain home
Guests/Observers: A maximum of two household members may attend class
Face Covering: Employees, volunteers and customers will wear fabric face coverings while inside an Alaska Dog Sports facility.
Hand Washing: Employees and customers will sanitize/wash hands upon entering the facility and prior to exiting the facility. Hand Sanitizer and/or kitchen/bathroom hand washing stations will be made available to all customers.

At Airport Business Park signs indicate Classroom 1 students enter and exit through kitchen one at a time and wash hands; Classroom 2 students are instructed to proceed to bathroom and wash hands before entering and upon exiting Classroom 2. Employees will manage entering/exiting traffic.
At W. 54th, sign at hallway gates instructs students to use bathroom to wash hands prior to entering and upon exiting. Employee will manage hallway traffic.

Social distancing: Employee and customers will adhere to a minimum of 6' social distancing protocols between non-household members; more if achievable.

Taping/fencing or safety cones will be used to maintain separate areas on the classroom floor. One seat will be be set within each area for student accessories (jacket, purse, etc.)

One customer at front counter at a time. Taping and signage will provide for an appropriate waiting area.
Nose Work search areas & Agility courses will be somewhat reduced to ensure social distancing for students.
Dog Show Handling – no exam of the dog will occur unless dog can stand/stay with handler 6' out in front. Will focus on patterns, free stacking, hand stacking, showing the bite (without the "judge" being up close), practice ramps, practice judge seated, on crutches, hat/sunglasses, and of course face mask.

Front Counter: The front counter window will remain most closed. Front counter staff will provide 6+ feet distance between themselves and the customer. Front counter staff will wear face covering when the front window is open or when multiple staff are in the office at the same time.
We wish all our customers (two-legged and four-legged) good health.
Sincerely,
Anneliese Tschannen, Owner
Alaska Dog Sports
Welcome to Alaska Dog Sports!
Alaska Dog Sports is a dog training facility that specializes in working with dogs and their people to build better communication and working partnerships. Established in 1998, we've built a strong reputation for providing positive, motivational training for canines and their companions. We focus on the relationship and helping your dog get it 'right'. Our positive and practical lesson plans are designed to take you through the process step by step. Whether you want a better behaved companion or get the bug to go on and learn about competition sports like Agility, Obedience, Rally or Nose Work we're here to help. The instructors here were hand chosen for their skill and abilities with humans and dogs. We're very proud of our 20+ year program and commitment to helping people learn to communicate better with their canine companions.


PLEASE REVIEW OUR FAQ AND LOCATION & HOURS PAGES CAREFULLY!

Our open hours for walk in customers needing assistance in registering
for classes or purchasing from our retail store at our Airport Business Park location are:

Saturday 10:00 a.m. to 3:00 p.m.,
Monday through Thursday 5:30-8:00 p.m.Alaska Dog Sports holiday closures:
New Year's Eve
New Year's Day
Easter
Memorial Day weekend (Saturday through Monday) *For 2020 we are NOT closing for Memorial Day weekend

4th of July (Friday through Monday if July 4th falls on any of those days of the week) *For 2020 we are closing only on July 4th

Labor Day weekend (Saturday through Monday)
Thanksgiving Day
Christmas Eve
Christmas Day
Mission, Philosophy and Guiding Principles

Our Mission
: To better the lives of canines and their companions through relationship-based training.
Our Philosophy
: At Alaska Dog Sports, we believe every canine should enjoy a healthy, happy relationship with their human companion. Dog training is about developing a relationship between dog and handler, and learning to successfully communicate, despite the differences in styles between humans and dogs. We believe that training can and should be fun and rewarding for both the dog and its handler.
Our Guiding Principles
:
No discrimination based on breed type.
There are no 'bad' dogs. Some dogs may not fit every class situation; therefore, we will strive to find the best fit for each dog to address its own unique training needs.
Every dog is an individual. Each dog has its own unique personality and characteristics based on breed type, background, environment, and support systems. Dogs respond differently to various training methods. There is no 'one size fits all' training.
The best relationships are built on communication, trust and respect.
Dogs thrive when provided consistent structure, guidance and leadership. Leadership is NOT synonymous with dominance, force or fear. Leadership is "having the ability to lead" or "the act of leading, guiding, directing."
Training success is directly proportionate to the handler's ability to understand dog behavior, set realistic goals, apply consistent training over sustained periods of time, and the level of communication achieved between dog and handler.
A note about dog to dog socialization at Alaska Dog Sports:
We routinely receive feedback that we do not offer enough (or any) playtime for dogs. Alaska Dog Sports is a relationship-based training facility, meaning we work to help further the owner-dog relationship, the owner-training-dog and dog-response-to-owner relationship, and above all else we strive to ensure a
positive
environment for both dog and owner. With one instructor having up to 8 dogs in class, and with the limit of one hour, it is very difficult for one instructor to ensure
positive
interactions between 8 dogs while also teaching owners how to ensure
positive
social interactions. I have seen puppies that are too forward and over excited pounce on other puppies that are introverted and unsure and leave a negative lasting impact. I counsel staff that we should reach for
safety and positive social interactions
above all else. Our most popular classes are our Puppy Basic Skills 2-6 Months class and Reactive Rover class ... this tells me that dogs are learning the only way other dogs (and people) listen is when the social cues are given in such a strong way (lunge, growl, bark, snarl, snap and bite) as there to be no mistaking of their meaning and intent. With the advent of dog day cares, there are plaes for dog-to-dog socialization that are safer and more controlled than the average dog park. Please ensure your puppies (and adult dogs!) are set up for success by ensuring appropriate play opportunities.
Anneliese Tschannen, Owner
Alaska Dog Sports
If you have questions about our classes, schedule or training program please review our website and be sure to visit our FAQ page!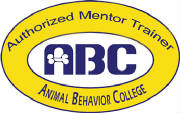 Alaska Dog Sports is an approved mentor training facility for the Animal Behavior College.
---
The owner, and many of the instructors, are members of the Association of Professional Dog Trainers.